DLM is Locally Owned & Operated
Drager Land Management, LLC is a full service landscaping company serving the valley since 2005. We are located in Queen Creek, Arizona, and offer landscape design, installation of pavers, driveways, synthetic turf, concrete, block walls, barbeque islands, fire pits, water features, and much more. We also are a full service maintenance company for both residential and commercial properties.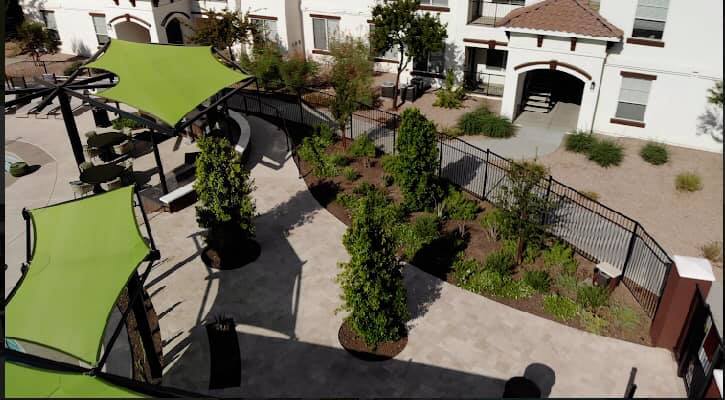 Why You Should Consider Synthetic Turf
Synthetic Turf Synthetic turf is becoming more popular in the valley due to water conservation and easy maintenance. The new technology involved in making synthetic turf has made it look and even feel more real and better than ever before. We use only the best artificial turf as it looks and feels like the real […]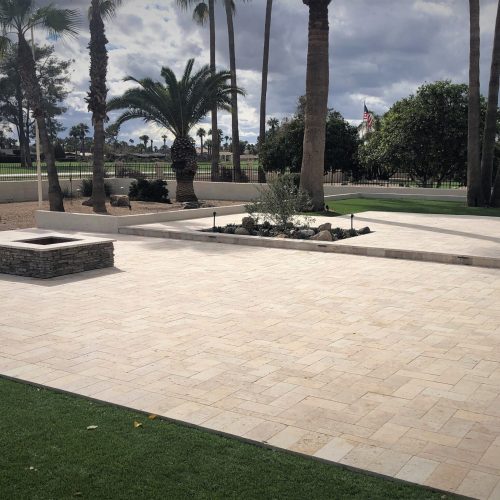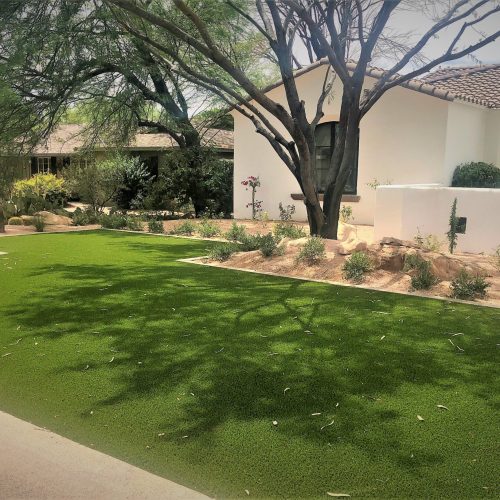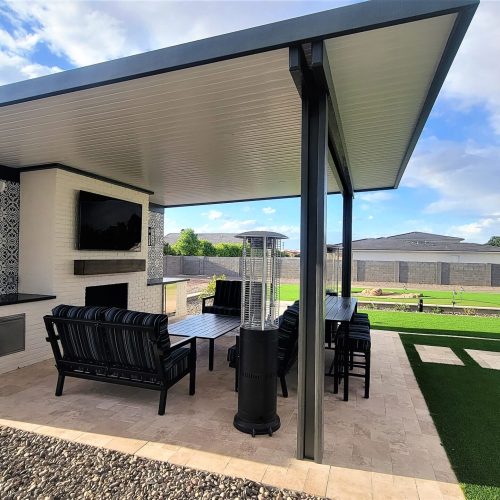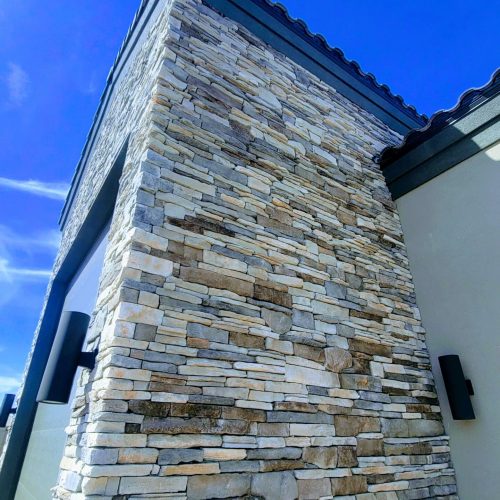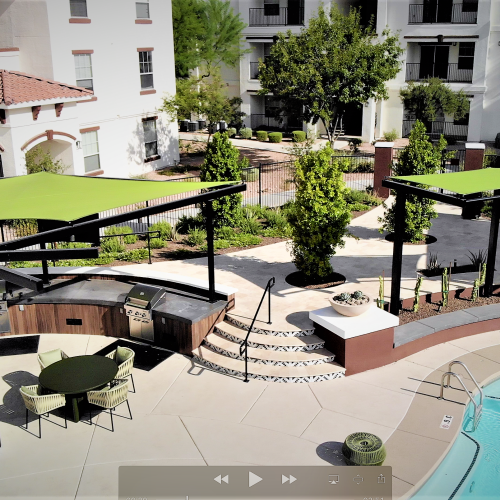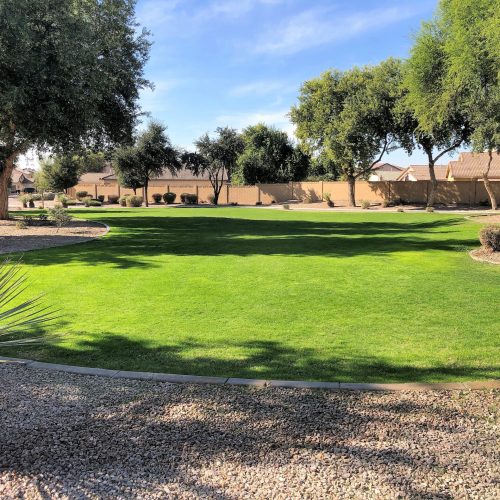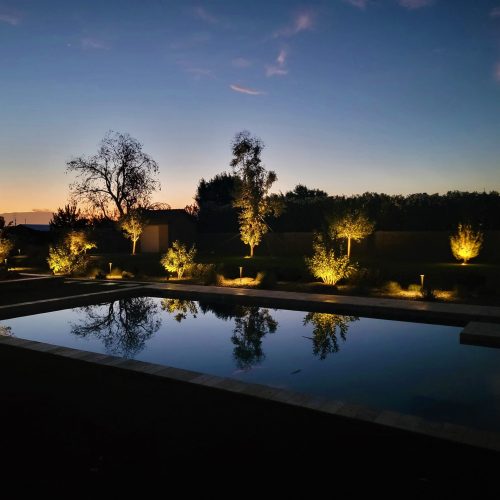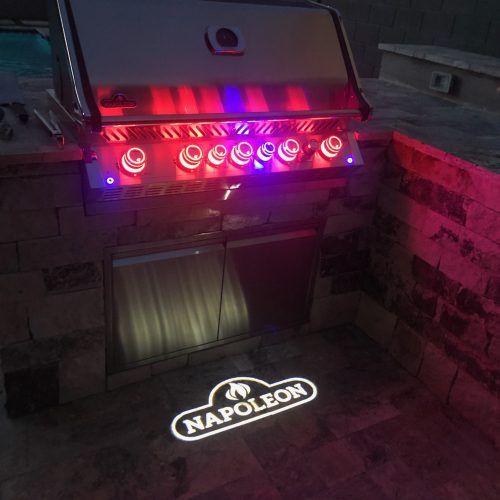 We had a great experience with DLM. Jediah and his team were so professional and thorough. The craftsmanship and value of their work was exceptional. The work site was always kept clean, and the work crew was unfailingly courteous. Everything was clearly explained, and we never had a problem when changes were made to our landscape plans. I simply can't recommend Drager Land Management enough.
Jonathan Norton
2023-04-13
We have a desert wash that cuts through the back of our property that has been causing water runoff issues after heavy rains. The team at Drager Land Management trenched out our wash and put in riprap. Not only does it solve the practical needs of keeping the water in the wash and protecting the soil from erosion, but it looks nice and clean. The team did a great job.
We absolutely love our backyard! Drager Land Management exceeded our expectations! We have a very large yard and the job was completed much faster than we had expected. Their attention to detail is amazing (our new stairs are perfect!) We highly recommend Drager Land Management for all your landscaping projects.
My recent project included travertine pavers in courtyard, a new irrigation system front and back for trees and pots, new landscape lighting front and back, multiple tree plantings, tons of rock and too much to list but everything was done beautifully and on time. The entire crew was professional from start to finish and they followed through on all special requests, large and small. The completed project exceeded my expectations and I can't say enough about this company. I never write reviews, but this was an exceptional experience that is worth sharing. I would not hesitate to hire them again.
Hire this company, You will not be disappointed. Working with this company has been wonderful. The owner is an absolute professional who is also kind, which is a rare find in today's world. We needed cleanup work done and he sent two men to do the job. These men were professional and did their job with care and precision. They were very knowledgeable when answering our questions about the trees, bushes and irrigation system. All the while being kind and courteous with our numerous questions. We will definitely recommend to family and friends with no hesitation.
Margaret Krumwiede
2021-08-23
I am extremely please with the landscape work that was done. Drager Land Management was really great to work with. Their crew was professional and very hard working and knowledgeable. Addressed all my concerns and always keep me updated. I highly recommend them to anyone considering a new or remodeling landscape project.
Great communication. Able to resolve our situation on a timely basis. Very professional overall
Our landscaping project consisted of: desert landscaping of side yard, installation of artificial turf the backyard, installation of massive drainage system to solve flooding problem and the transfer of river rock. We really like Jediah's desert landscaping design, both from an aesthetics and a drainage viewpoint. The project took 2 days with 4 workers and 1 day with 3 workers. The workers showed up when they were supposed to and did a high quality meticulous job. They did an especially good job cleaning up afterwards. Although we have had only a moderate rain since installation, the drainage system seems to be working very well. I highly recommend them.
From start to finish, everything was done very professionally. They provided good advice regarding options available during the estimating process. The crew was very efficient, and the pavers were installed with excellent precision. The man primarily responsible for the installation is a true craftsman. The cleanup was very thorough. They followed up after the installation to insure we were satisfied.
Steven Eckhardt
2020-12-03
Great lawn service and friendly crews. Yard and landscaping looks great and they are very responsive to special requests. Highly recommend!